Elevated Workplace Experiences with Environmental Graphic Design
Workplace design is constantly evolving, and designers are looking beyond just form and function to create a workspace that leaves a lasting impression on its uses. The main emphasis remains on creating spaces that are translations of vibrant company cultures and promote a positive effect on employee engagement. Experiential Graphic Design (EGD) helps to connect the users to the physical built environment through integrated visual storytelling facilitated by typography, colour, imagery, form, technology and content. EGD plays a key role in how people use, navigate and experience the built environment.
Placemaking and Wayfinding Systems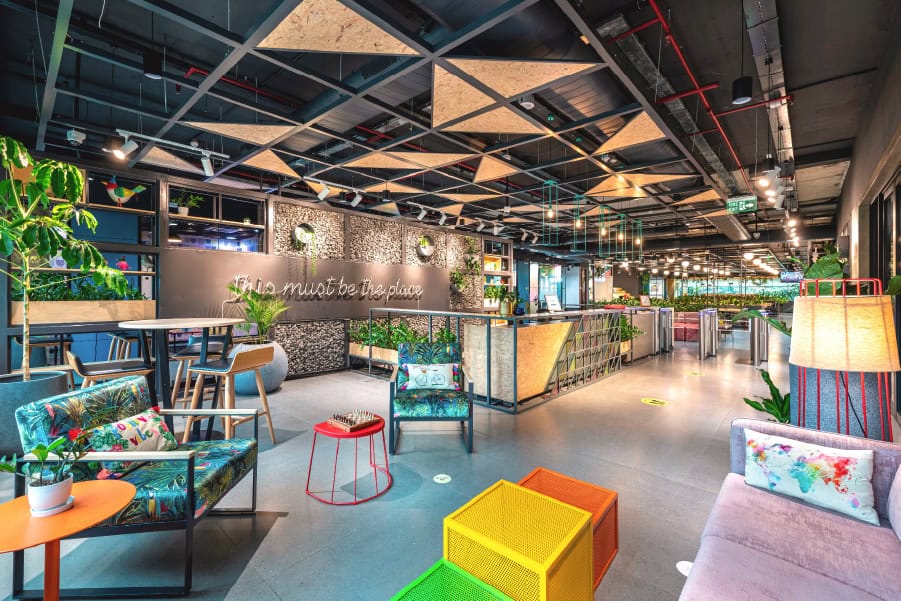 Reception area at 2gethr. ©ZYETA
Placemaking and identity design creates a strong sense of "you are here" by helping differentiate a place or space from others. Wayfinding elements are information systems that guide visitors, employees and other guests through a physical environment and enhance their understanding and experience of the space by helping them develop a mental map of the terrain. Not only does it aid in seamless navigation from one point to another, it also instils a strong sense of place–and makes a great first impression.
Digital Display and Signage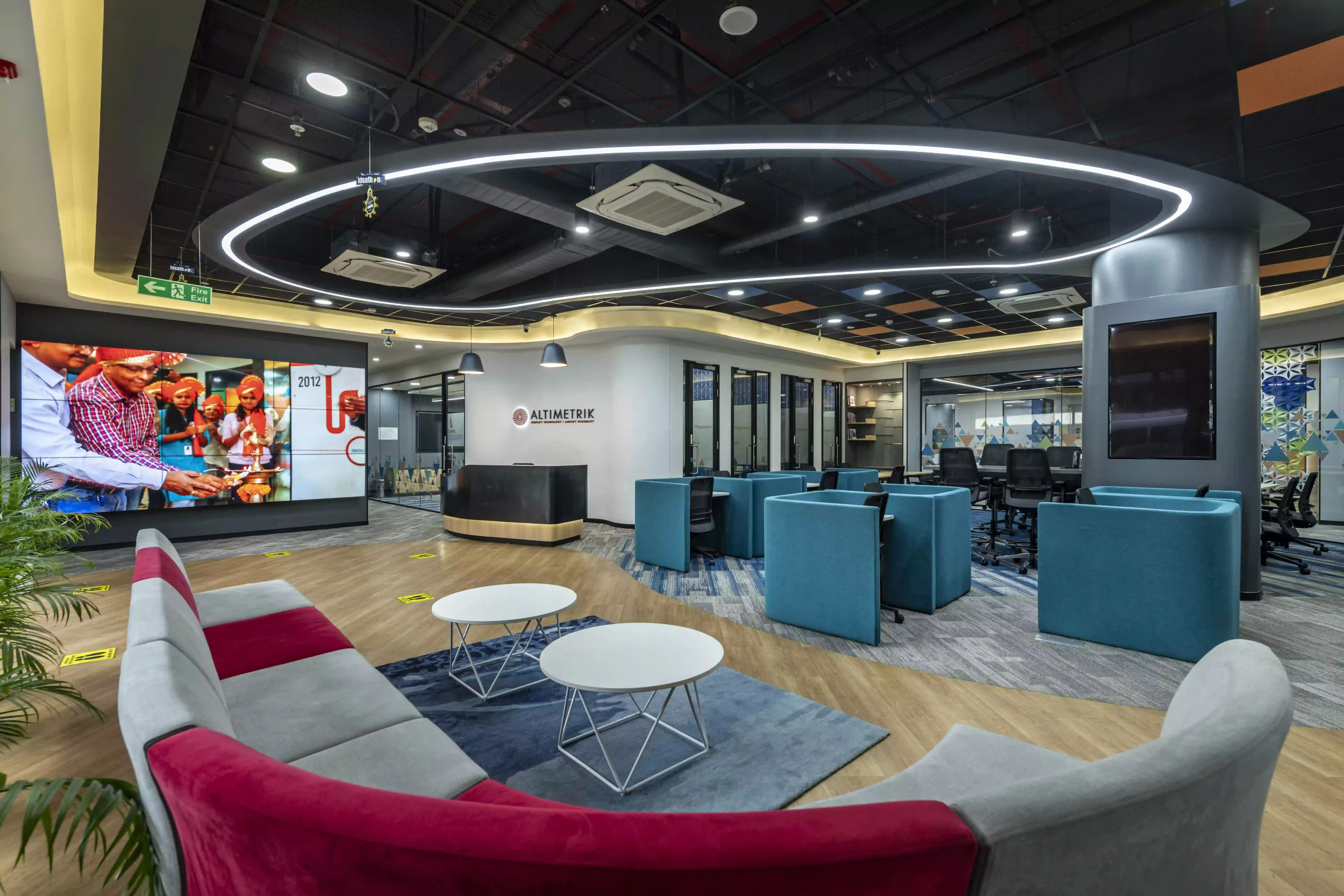 Reception area at Altimetrik. ©ZYETA
Digital signage provides a visually appealing avenue to share information and values across departments effectively and efficiently. Digital elements provide an easily transformable skin to the built environment, which when used strategically, can be a powerful tool to reinforce company culture, create awareness of local events, direct traffic and promote engagement.
Branded Environments
Custom signage at Trelleborg. ©ZYETA
The physical office space is the primary point of engagement for an organization to create a welcoming atmosphere for its clients and inspire employees. Be it incorporating custom signage or super graphics representing a timeline that celebrates the achievements of the company, EGD portrays an authentic brand experience journey from the very first step one takes within the workplace.
Glass & Wall Graphics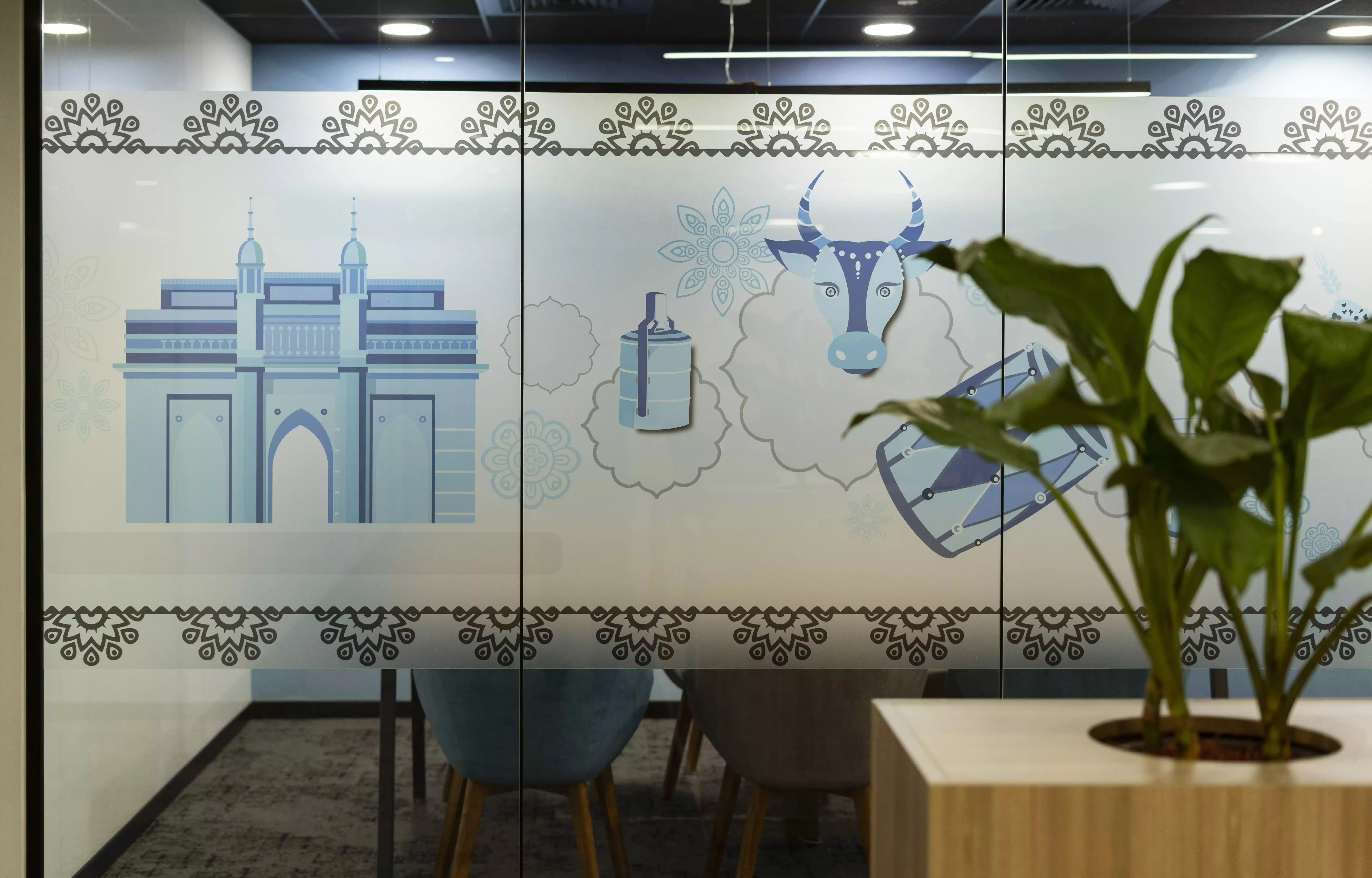 Glass graphics at TDCX. ©ZYETA
Walls and glass partitions within the workspace not only provide a level of privacy when needed but also act as the perfect canvas to express the organisation's identity. These surfaces can project inspiration to boost creativity and create a sense of belonging among the employees.
Exhibition Design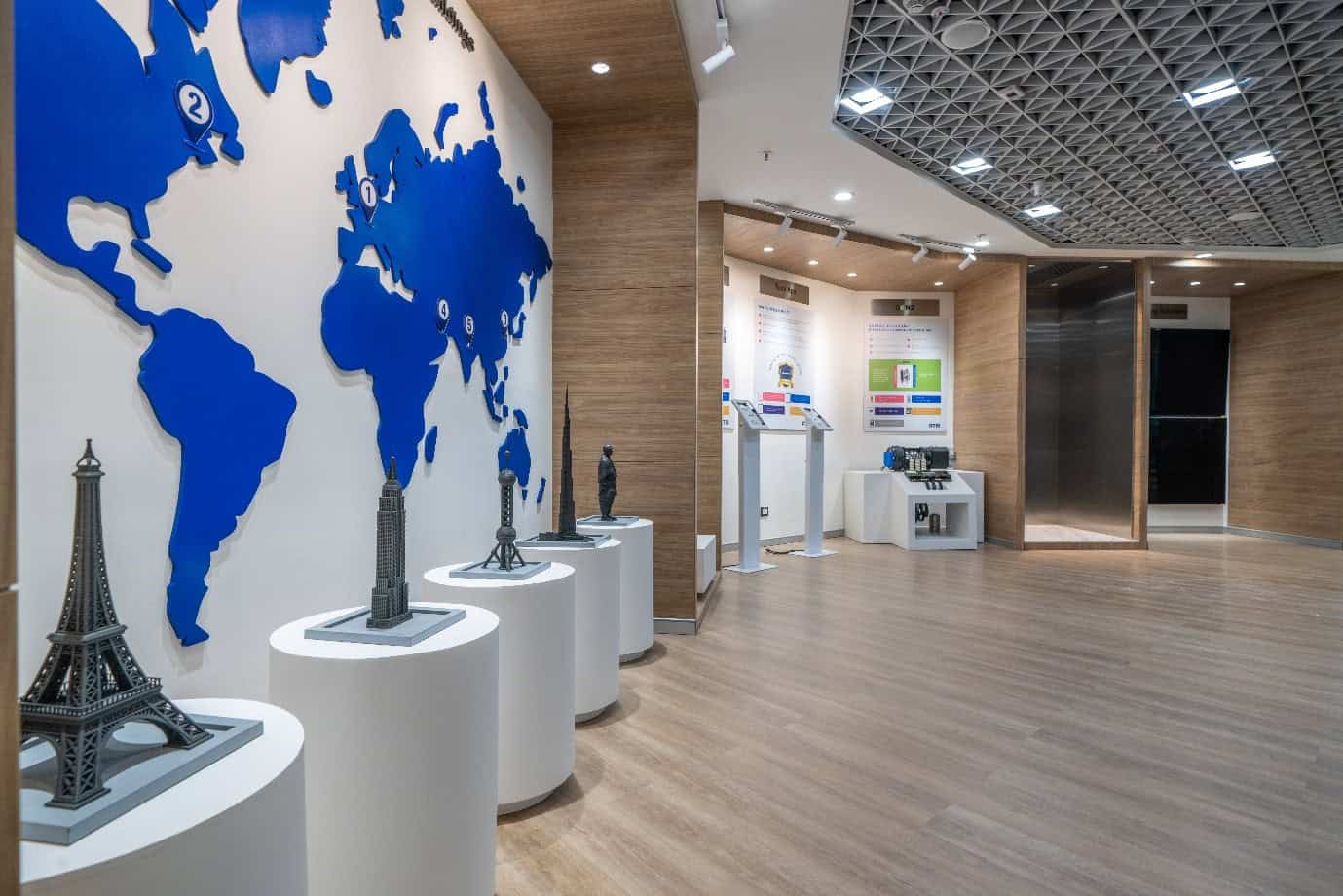 Interactive product exhibit at OTIS. ©ZYETA
There has been a rise in popularity of interaction design to relay compelling stories of the brand or promote products to the target audience in interesting ways. By intelligently combining architecture, interaction design, graphic design, audio, lighting, and technology–unique, one-of-a-kind interactive experiences can be fabricated. These experiences leave a lasting effect on visitors and users alike.
Public Installations
Interactive signage at Traveloka. ©ZYETA
Public spaces are a great way to engage with the masses through EGD. A wide array of marketing possibilities arises through these installations when design in appropriate contexts. They enhance the location's overall aesthetic through the visual message they convey. This can take any shape from assorted contextual elements, gateways, signages to artwork using various kinds of media and materials to connect, communicate and influence the audience.
Office for UDAAN. ©ZYETA
Environmental graphic design has constantly evolved over time and scaled great heights since the inception of workplace design. Through this morphable skin that is a powerful message delivery system, the physical built environment can portray a compelling and consistent brand experience that creates a lasting impression on its users. It fosters a positive environment that champion creative thinking and promotes employee productivity and engagement. What makes it impressive is its power to transforms an otherwise routine space into a unique recruiting tool that skilfully communicate the authenticity and uniqueness of the brand.
Sandhya is a workplace researcher at Zyeta. Through her research and expertise in workplace design, strategy, technology, and human behaviour she helps organizations achieve business excellence by deducing definitive workplace solutions that align with their distinct brand identity and values.