Developing a workplace design strategy, for us, is a by-product of decades-long, research-based industry knowledge, expertise and digitally driven insight into the top organizational culture (like change management and culture change due to mergers/PMO) –and the ways in which people live and work, all of which, we leverage to build a workplace that eventually leads to employee retention, increased productivity and improved business performance.
Devising a workplace design strategy is a collaborative journey that helps in the positive transformation of organizations and businesses–towards growth and prosperity–as well as altruistic ethos, like wellness and sustainability, more important amid the uncertain times that we are in and the challenges emerging from the continuous technological upgrade.
A sound workplace strategy helps in mitigating some of the risks and negative connotations associated with the current scenario–in which organizations continue to face major challenges. Aspects like safety, security, space utilization, have become more important than ever. Our designers, hence, have risen to the challenge and have created spaces that eliminate risk, inculcate safety, and are more geared towards consolidating an organization's strength for the long term.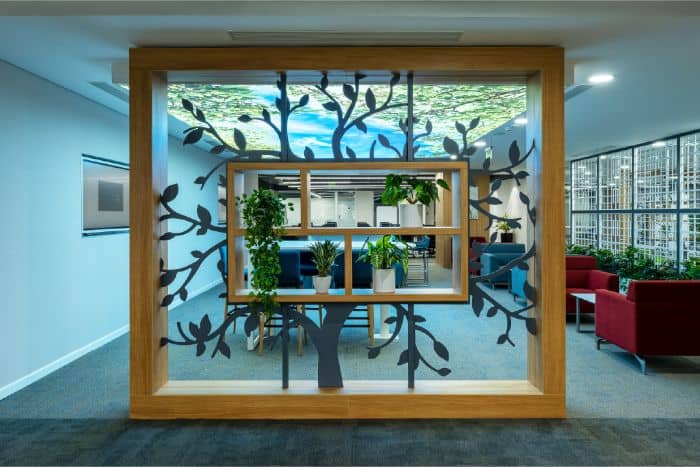 Our in-house, special, workplace design consultations–approved by the topmost industry authorities–are geared towards acclimating people back to their workplace and helping them make a safe return (Check page). We develop these detailed, specific programs on identifying the end-user needs, how they have evolved, &how they function best. In-house research and market trends are used to stay ahead of the curve–and eventually build a workplace that continues to provide value to both the employees and organization–as well as be future-proof in the long run.
View our project portfolio
Enroll
Now!
Sign up to know more about Zyeta's WELL Health-Safety Rating Consultation and to get the rating for your workplace.