Cubicles vs. Open Office- What Do You Prefer?
With new-age offices covering Silicon Valley, workspace design has started a new era. While the big companies are making statements with their millennial open offices, we still doubt that there will be a complete abolition of cubicles.
In a recent online survey conducted by Team Zyeta about understanding workspaces better, we found that nearly 20 percent of people voted for traditional office plan i.e., cubicle offices. This explains that although open-plan offices are the new cool, there is always going to be an ardent need for private spaces in offices.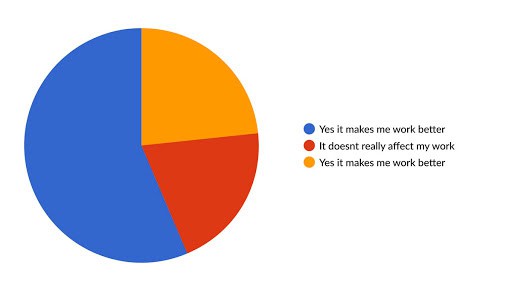 About 20.3 percent of our audience voted for cubicles
But before going into the never-ending discussion of open-plan offices vs. cubicle ones, let's go through the pages of architectural history and trail the roots of open-plan offices. This goes back as early as 1939 when the great Frank Lloyd Wright-designed the main office of  SC Johnson & Son, aka the Johnson Wax Headquarters. A strong believer of open spaced buildings, Frank designed the partition-less office with awestriking interiors, much defined by its administrative building. The office was an open layout space with new materials and bold design elements. It featured dendriform white columns with ceilings that brought natural light throughout the space. Not just that, the workspace had bespoke furniture to align with the open-plan design.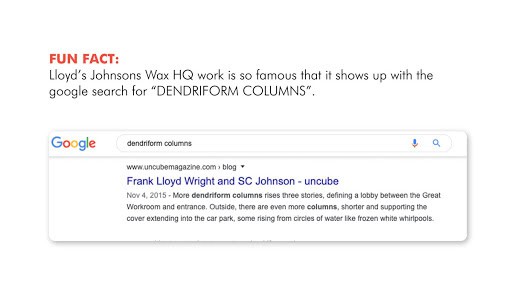 In fact, open-plan offices were even conceptualized before Lloyd's great work. The clerical departments of the earlier centuries also show this hierarchy-less open plans. So now, we know that open offices are not the newest ideas, but are an extension of the yesteryears'. Workspace design history says that cubicles came later as a solution for dodging the open plan office's shortcomings. Often criticized for bringing distractions and no privacy, open plan workspace design began to transform into more personalized options that finally lead to the famous cubicle culture. The advent of cubicles goes back to the year of 1967 for Herman Miller's "Action Office II" by Robert Propst.
But now, with trendsetters like Apple and Google inspiring workspace design with their new form of open offices, cubicles are considered to be limiting and old school. Though the opinion varies with respect to professions, the millennial open plan offices come with a lot more than just a cubicle-less work style. These spaces are accentuated with breakout spaces, privacy pods, activity-based workspaces, etc. to fill in the privacy requirements of the employees.
Some of the major plus points in an open plan office layout are
Open layouts facilitate a uniform distribution of natural light throughout the workspace.
It initiates a collaborative vibe among the staff.
It helps in overthrowing hierarchical strategies.
An open design layout makes the whole place utilitarian, where employees can move freely and not feel limited.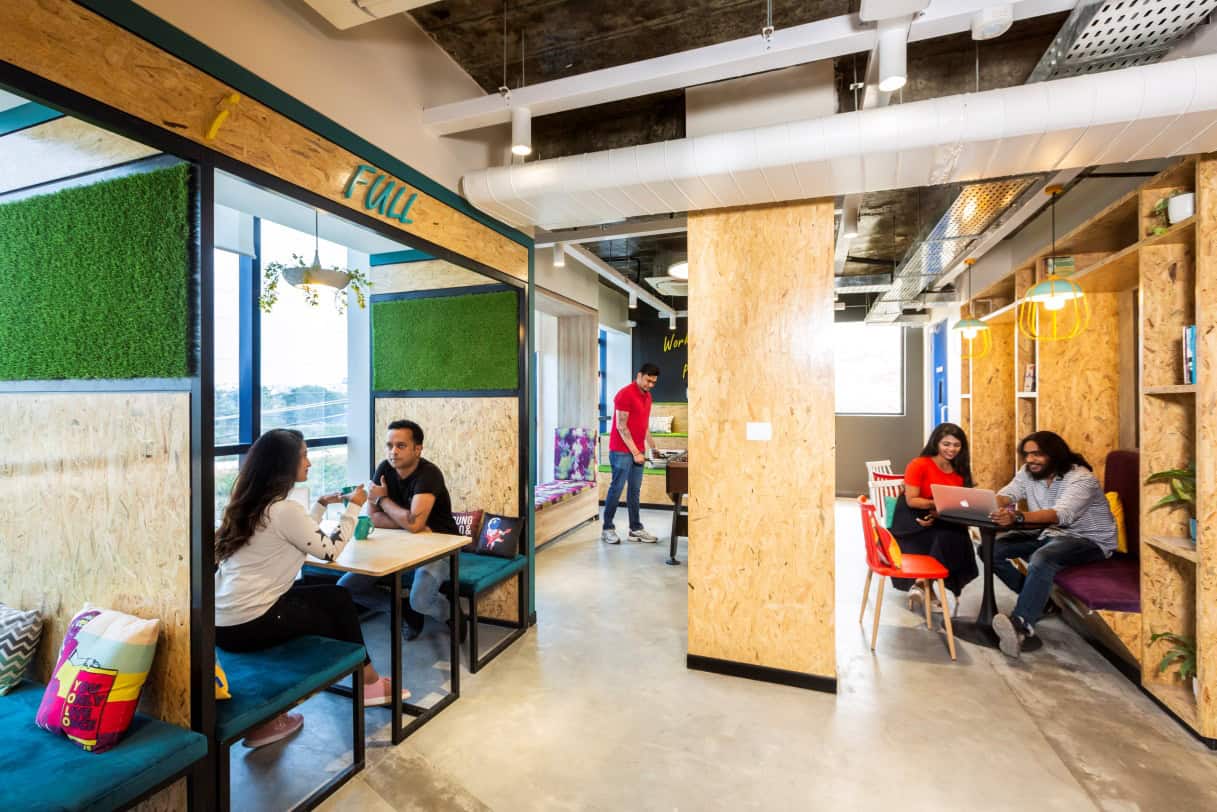 An open layout office for 2gethr
But the question still persists: are cubicles going to disappear?
We'd say not really! With employees having their headphones on most of the time at work, having a private space can never go out of fashion. However, we might see changes in the way cubicles are created. For example, instead of the whole box system, there can be modular workstations that are flexible. There may be sections of dedicated work desks, while the rest of the office space is open and barrier-free. The thing is we need the best of both worlds. We are in a generation that believes in equality and non-hierarchical work structure; we also believe in collaboration and interaction at work. But many of us still require individual desks for everyday work. And that brings us back to the cubicle zone.  However, to fight back the usual complaints about open offices, designers have come out with new age cubicles!
Yes, CUBICLES!! These are the telephone booths, small huddle rooms, etc.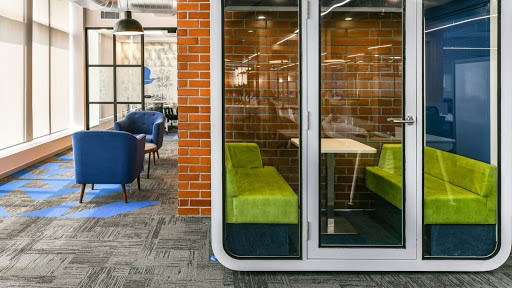 The telephone booth in the office of Traveloka serves the purpose of personal space
"The best way to design an open office is to have enough room for individual space. In one of my recent projects, I have included comfortable discussion pods to add this factor." – Kishore Manoharan, Lead Designer, Zyeta
With 60% of American employees raising complaints about the noisy work environment in open space offices, telephone booths came as a savior to bring private spaces. In many of Zyeta's recent projects, the designers have deliberately kept telephone and discussion booths as a part of the open layout design plans. And surveys show that these spaces have been loved by employees and have worked amazingly.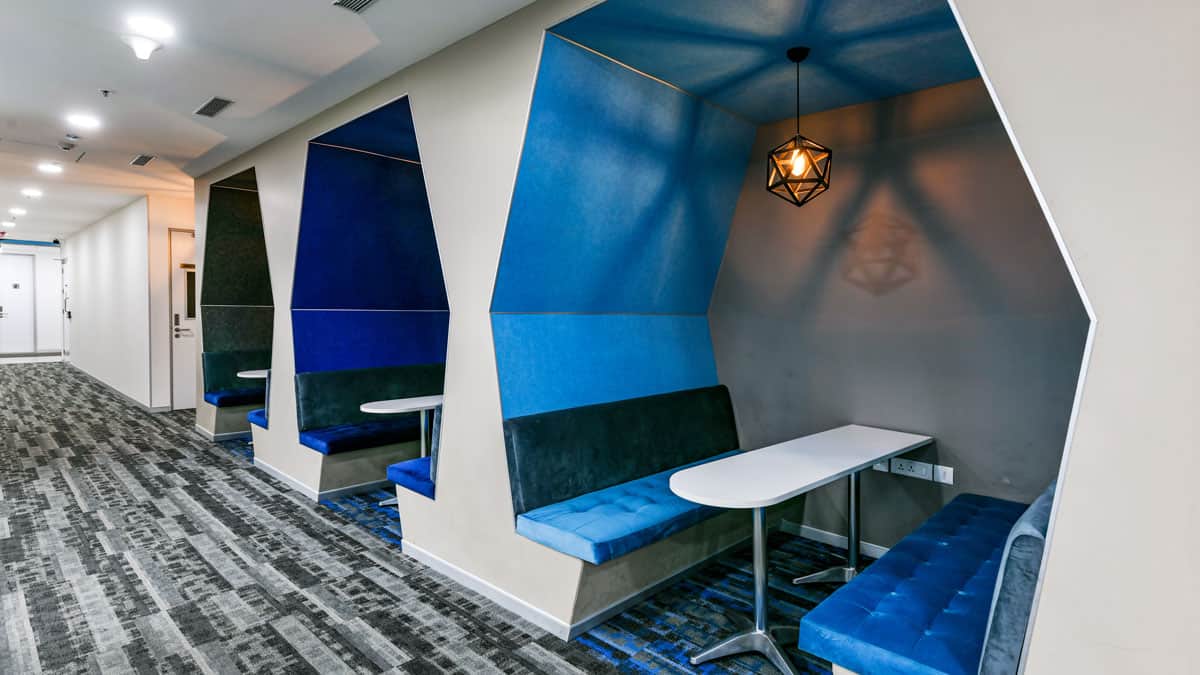 Discussion booths making their way into open offices
Some of the plus points on the cubicle side would be:
Cubicles allow employees to preserve a personal space for themselves, making their workstation an extension of themselves.

For professions that require concentration, cubicles let them have their non-intrusive work time.

Assigned cubicles make it easier for employees to have a permanent space; hence, they won't have to worry about looking for places when they reach the office.
So, we can see that over the years, the face of office architecture and interiors has been changing and we have witnessed several phases of office layouts. However, in terms of new-age modern office designs, having open layouts with sufficient private spaces can be the most effective choice for one!
Get in touch with our team of experts if you are thinking to redesign your workspace.
Naturally gifted with creative abilities, an ever-evolving fashion sense, and an infectious positive attitude-- she brings her best to work every day. When not brainstorming ideas at work, she loves to wax eloquent shayeris about old ghazals, travel and romance. She is a great conversationalist who finds peace in poetry and among the mountains.